Being an outreachy intern, I received 500$ as my travel stipend and I grabbed the opportunity to attend Fossasia Summit 2019.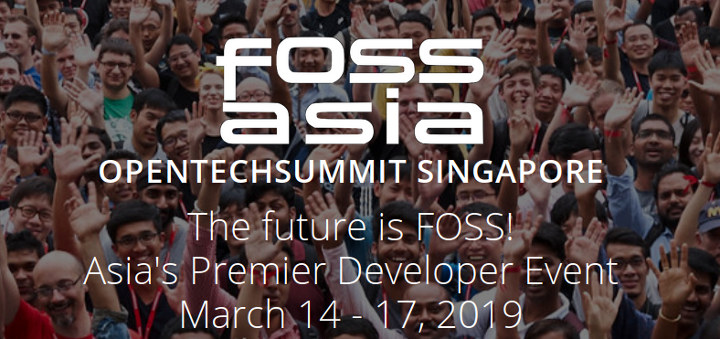 Fossasia is an organization developing software applications for social change using a wide-range of technologies. Fossasia Summit 2019 took place in the mid of March month in Singapore region. An annual conference for open-source developers in which people came from the different countries to share their knowledge on software, hardware and designing data in order to improve and vast the open tech solutions.
I attended various talks and workshops that helped me know about more open-source and what are it's various parameters. There happened panel discussion on the topic "Bussiness, Government, Science – What opportunities does "Open" bring to Society".
I came to know how IBM's involvement in the open source movement, how businesses like IBM benefit from open source, as well as how to approach open contribution and open governance in the future. Open is becoming the new common foundation across business, government, science, and industry today. They work across a wide variety of internal stakeholders to ensure that that the contributions we make to the community also provide greater value to their clients.
In the exhibition area, I visited some booths and also grabbed stickers and cool swags 😛
I met amazing and super awesome people there that came from various different countries to create,develop, design and share their experience of Open Technologies that benefit us in different ways.
A huge thanks to Outreachy and Mozilla Community for providing me such wonderful opportunity. It has been a month since my internship ended and it feels sad. Being part of Mozilla Community is an awesome feeling and it's the most welcoming community.
Outreachy is a program that organizes three-month paid internships with free and open-source software projects for people who are typically under-represented in those areas.You can read about how I got this amazing opportunity in my previous blog post 🙂